If you've been having a great experience with Rosebud and think your friends, family, or colleagues could benefit too, here's your opportunity to spread the impact. Every time you refer someone to Rosebud who becomes a paying subscriber, you'll both get rewarded. It's a win-win – they receive their second month free, and you'll receive credit to your account that will be applied to your next payment. Right now, there's no limit on how many free months you can earn.
Here's how it works:
1️⃣ Click on the "Refer a friend" option in your user menu
2️⃣ Click "Share" to send the link to a friend, family, colleague or on social media
3️⃣ When someone who uses your link to sign up becomes a subscriber, you both get a free month.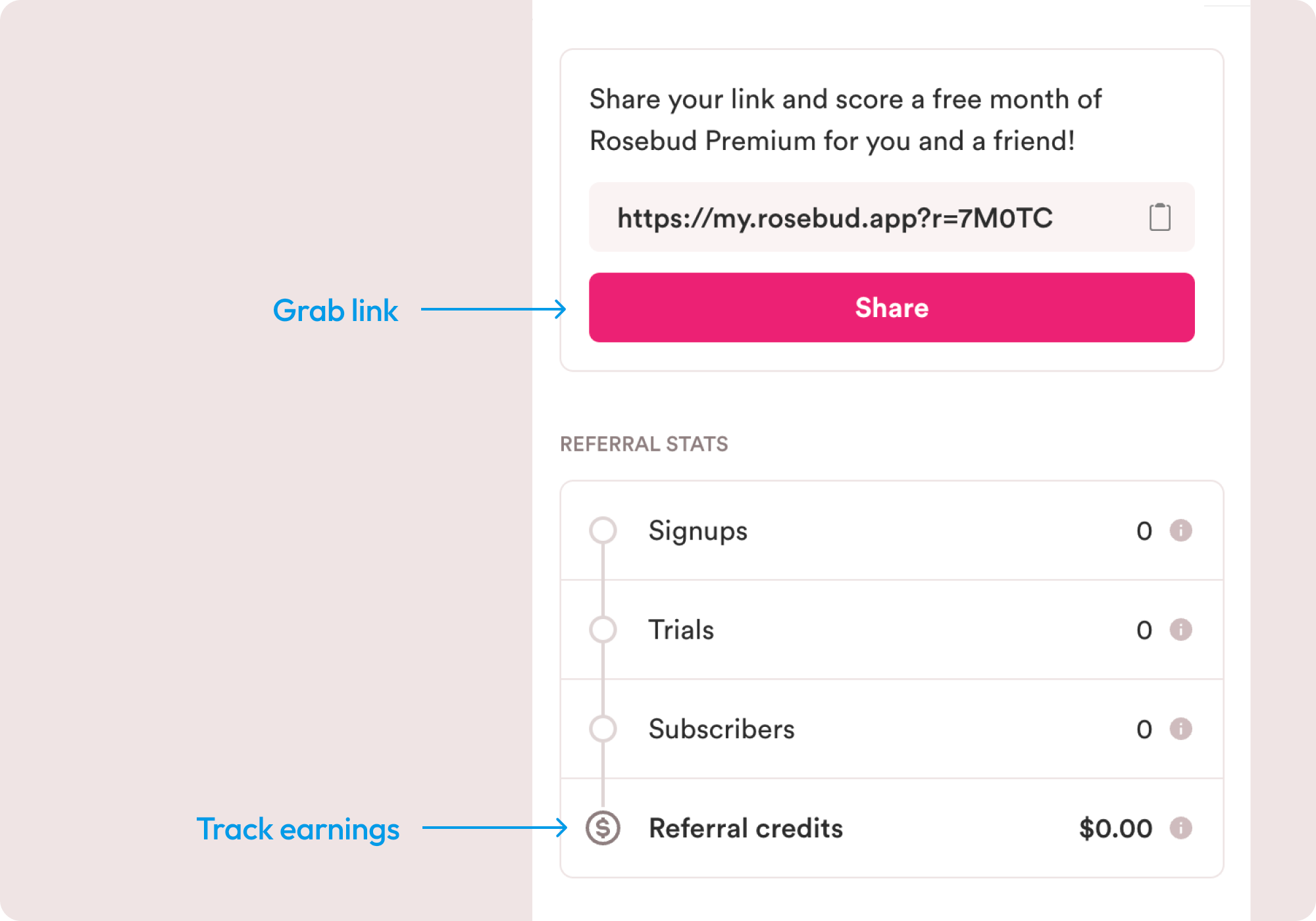 Credit will be applied to both of your accounts, so your next payment will be deducted from credit and not your bank